Bio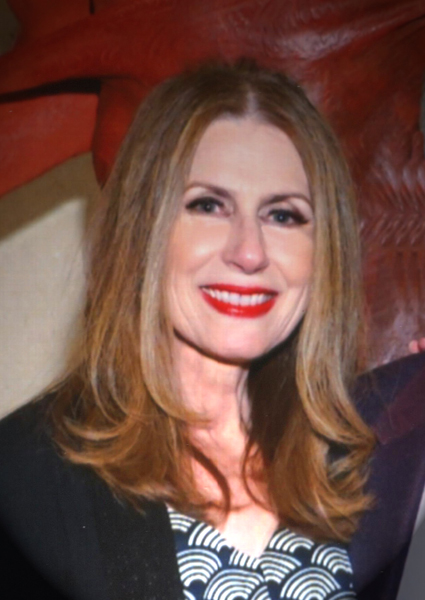 Lizabeth Madal spent her early years living along the Eastern Seaboard. She relocated to Southern California and earned a Master of Arts Degree, with Honors from California State University, Northridge.
She later attended the Academy of Art College in San Francisco and began painting with oils, transferring the beauty of the California landscape to canvas.
In 2002, Lizabeth moved to Santa Barbara where she converted an old barn on her property to a studio and art gallery. The beauty of California's Central Coast provides inspiration for many of her paintings.
Her work can be seen at the Santa Barbara Design Center in Santa Barbara, California and Bella Rosa Galleries in Santa Barbara, California.
Selected exhibits include: <![if !supportLineBreakNewLine]>
<![endif]>
Bella Rosa Galleries, "Eyes on the Prize," solo exhibit, 2018

Santa Barbara Design Center, "California by Design," solo exhibit, 2016

PARC Foundation, "Magic on the Urban Wine Trail," invited artist, 2016

Santa Barbara Museum of Natural History, Artwalk juried shows, 2016, 2015, 2012, 2008, 2007, 2006

Bella Rosa Galleries, "On Point: California Landscapes," solo exhibit, 2014

Santa Barbara Maritime Museum, "Sanctuary: Paintings of the Channel Islands," solo exhibit, 2012
Santa Barbara Maritime Museum, "Harbor Town," solo exhibit, 2010
Santa Barbara Trust for Historic Preservation, "Tapas, Vino y Arte," invited artist, 2009, 2008, 2007, 2006
Cabrillo Pavilion Arts Center, "South and West," invited artist, 2009
Fielding Graduate University, "Terra Firma," invited artist, 2008
Marcia Burtt Studio, "No Boundaries," invited artist, 2007
Southern California Artists Painting for the Environment (SCAPE), juried shows, 2013, 2007, 2006, 2005
Faulkner Gallery, Santa Barbara Art Association, juried shows, 2013, 2006, 2005
Harris Fredda Meisel Gallery of Art, Santa Barbara Art Association, juried shows, 2013, 2007
Santa Barbara Studio Artists Open Studios Tour, 2009, 2008, 2007
Gallery 113, "Strictly Fresh," featured artist, 2008, "Very Pacific," featured exhibit, 2007, "Dawn to Dusk: Celebrating the Central Coast," featured exhibit, 2007; juried shows, May, November and December 2006
855 at the Arts Center Gallery, juried exhibits, February and  June 2008
Santa Barbara Festival of Art, Santa Barbara Courthouse Sunken Garden, juried shows, 2007, 2006
Goleta Valley Art Association, Goleta Library Gallery, Juror's Choice Award, 2007
Santa Barbara Semana Nautica Art Show, Cabrillo Pavilion Arts Center, juried shows, 2007, 2006
Santa Barbara Frame Shop Gallery, "On the Vine: Vineyard Paintings," joint exhibit, 2006
Santa Barbara Botanic Garden: Art in the Garden show, June 2006
Architectural Foundation of SB, "The Light Images Show," juried show, June 2006
Santa Barbara County Arts Commission, "A Strong Influence", juried show, 2005
Santa Barbara Conference and Visitors Bureau, juried show, 2005
Botanic Garden Art Faire, Goleta Valley Art Association, 2005